Adorable Love – Linnea and Mikael
For me, it's so obvious when I meet an Adorable moments couple.. Most of the times I know it already in the first email!
Linnea and Mikael is an Adorable moments couple, no doubt about it! I met this lovely couple two weeks ago, over a coffee and a whole lot of wedding talk! They are not getting married until next year, but I love to be a part of the wedding and my clients lives, because what could be better then a very good friend (me) with a camera, documenting the love on your wedding?
Immediately after the meeting we started to plan for the Adorable Love session! I know, it's maybe to early to do a pre wedding shoot now, but why not?
We met up in Old Town in Stockholm, and started the hunt for the perfect valley with the perfect light.. After finding one, with maybe not so much good light, we decided to go down to the water instead! And Internet! You should have seen the light, Yummy!! And the fact that Linnea and Mikael is so madly in love, and look at them! They look stunning!
When the sun set, we headed to "Pontus by the see", and sat down, drank some wine and just talked and laughed! I love to spend quality time with my couples especially in Stockholm, a hot summer night!
Thank you Linnea and Mikael for an amazing time! I'm so happy to call you my friends and I can't wait for your wedding
(only 12 month to go ;-) )
Here's a sneek peak, don't miss the slideshow below with all the AMAZING pictures!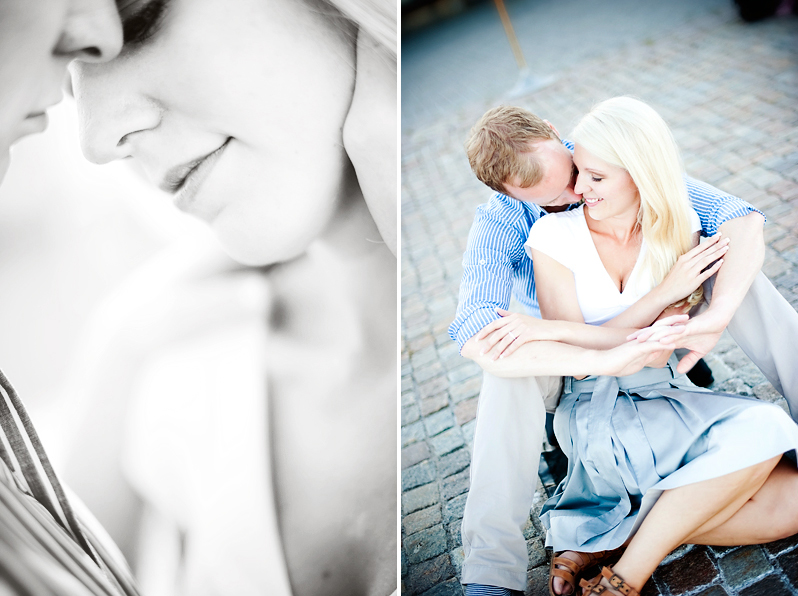 And here's the slideshow!